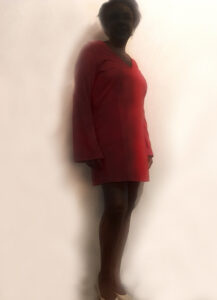 Maria Magdalena voor een Tantramassage in de regio Heemstede – Zandvoort – Haarlem

"Ik nodig je uit om een gevoel van welzijn en vrijheid te ervaren, totdat je aan het einde een intens gevoel van plezier"
"I invite you to experience a sense of well-being and freedom, until at the end you experience an intense feeling of pleasure!"
Hoi beste cliënt! Leuk dat je mijn pagina bezoekt en toe bent aan zo een fijne en speciale tantramassage. Graag wil ik je deze laten ervaren. Ik ben Maria Magdalena en ben een gecertificeerde tantrische masseuse, reiki therapeut, voeten masseuse.
Mijn tantra-opleidingen heb ik gedaan in Brazilië en in Nederland, voor mannen en vrouwen.
De Kashmirische tantramassage:
In deze tantramassage geef ik liefdevolle en zachte aandacht aan elk plekje van je lichaam en laat ik je genieten van top tot teen. Ook masseer ik je lingam en scrotum maar werk ik niet specifiek toe naar een orgasme. Gebeurt het dan is het uiteraard wel oke maar dit is niet het doel van een tantramassage.
Tijdens de sessie er worden geen seksuele handelingen gedaan. Je gaat liggen op een massagetafel en mijn magische handen en mijn ervaring met (Kashmirische) tantra zullen je meenemen in de overgave en het genieten van deze diep intens genot.
Bij bepaalde aandoeningen zoals bijv. eczeem of vormen van chronische pijnen kan ik je helaas NIET behandelen.
Zorg aub voor je persoonlijke hygiëne (ook de anus uitwendig), dus graag een douche of bad voordat je naar je afspraak komt. Ik zorg voor mijn hygiëne.
Ik gebruik niet te veel olie en deze is geurloze/neutrale. Maar maak je geen zorgen, mijn zachte handen zullen gemakkelijk over je lichaam glijden. Na afloop van de massage mag je douche of zal ik je heerlijk en liefdevol opfrissen met "warme water" en zachte doeken.
Voetmassage: ik gebruik een techniek, ik ken de punten die nodig zijn om dagelijkse spanningen te verlichten. Reiki-therapie is een spirituele gave die, wanneer toegepast, kalmeert en je helpt om naar genezing te vinden.
Wil je een afspraak maken stuur me dan enkele mogelijke dagen en tijden waarop je een massagesessies zou willen inplannen.
Het 1e contact doe ik alleen via videobellen. Wil je dat niet dan hoef je ook geen contact met me op te nemen.
PrijzenTantra/Kashmirische:
1 uur kost €150
1,5 uur kost 180
2 uur kost € 200
 ik ben discreet en strikt professioneel.
Warme groeten, Maria Magdalena, contrato feito!
Hallo Dear customer!
I am Maria Magdalena and I am a certified tantric kashimierse masseuse, reiki masseuse and feet masseuse. I have done my tantra training in Brazil and in the Netherlands ,for men and women.
The Kashmir tantra massage:
In this tantra massage I give loving and gentle attention to every spot of your body and let you enjoy it from head to toe. I also massage your lingam and scrotum but I don't work towards an orgasm. If it happens then it is of course okay but this is not the purpose of a tantra massage.
No sexual acts are performed during the session. You lie down on a massage table and my magical hands and my experience with (Kashmirian) tantra will take you into surrender and enjoy this deep intense pleasure.
With certain conditions such as eczema or forms ochronic pain, I can unfortunately not treat you.
Please take care of your personal hygiene (also the external anus), so please take a shower or bath before you come to your appointment. I take care of my hygiene.
I do not use too much oil and it is odorless / neutral. But don't worry, my soft hands will glide easily over your body. After the massage, You may take shower of will freshly and lovingly refresh you with "warm water" and soft cloths.
Foot massage: I use a technique, I know the points needed to relieve daily tensions. Reiki therapy is a spiritual gift that, when applied, calms and helps you find healing.
If you want to make an appointment, send me a few possible days and times when you would like to schedule a massage session.
I only do the 1st contact via video calling. If you don't want that, you don't have to contact me.
Prices: Tantra / Kashmirische
1 hour costs € 150
1.5 hours costs  € 180
2 hours costs € 200
If you want to make an appointment, send me a few possible days and times when you would like I am discreet and strictly professional.
Warm regards, Maria Magdalena, contrato feito
Wil je een afspraak maken of meer info Maria Magdalena persoonlijk?
Voor het 1e contact werken wij uitsluitend via het contactformulier.
Via dit contactformulier kun je vragen stellen, voorkeuren doorgeven, afspraken maken enz. KLIK HIER voor het contactformulier. Vermeld wel even de naam van de masseur/masseuse.
Wij garanderen je dat er absoluut discreet wordt omgegaan met dit formulier en je emailadres en eventuele telefoonnummer voor geen enkele andere zaken gebruikt zal worden dan enkel om je te informeren, te antwoorden op je vragen of afspraken te bevestigen.