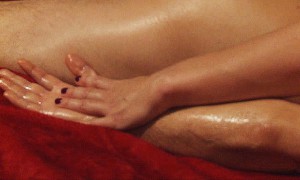 Ik ben Nanda en ik geef tantramassage in de regio Utrecht.
"Geef je over aan mijn handen….. en relax!"

Ik ben een professionele tantra masseuse en vind het leuk om met verschillende mensen te werken. Geef je over aan mijn handen en laat me je helpen om heerlijk te relaxen.
Tarieven voor een tantramassage:
90  minuten 180
120 minuten 210
Wil je een afspraak maken of meer info van Nanda persoonlijk?
Voor het 1e contact werken wij uitsluitend via het contactformulier.
Via dit contactformulier kun je vragen stellen, voorkeuren doorgeven, afspraken maken enz. KLIK HIER voor het contactformulier. Vermeld wel even de naam van de masseur/masseuse.
Wij garanderen je dat er absoluut discreet wordt omgegaan met dit formulier en je emailadres en eventuele telefoonnummer voor geen enkele andere zaken gebruikt zal worden dan enkel om je te informeren, te antwoorden op je vragen of afspraken te bevestigen.